T&I News talks with Mr. Denzil Alachia. He is a Managing Partner for immigration services called "10 PRO Consulting", and discusses the new innovation and migration services amid the advancements in technology and changing economic conditions across the wealthy countries.
T&I News: What is 10 pro consulting and how did it all start?
Mr. Denzil Alachia: 10PRO Consulting is a brand of its own that aims to provide authentic and sincere immigration services to all people who dream of a better life and future. Our name is derived from the 10 provinces of the most sought-after migration destination country in the world – Canada. Because of this, we are compelled to exemplify profound knowledge and understanding relevant to each province and to Canada as a whole. Over the years, through the continued trust and confidence of our clients we soar higher which gave us the opportunity to significantly extend our reach. 10PRO Consulting footprint is now present across the globe – UAE, Canada, Portugal, Lebanon, and the UK.
People are longing to find a true partner in achieving their dreams. Many would try to take advantage of this need and use it for their own interest. 10PRO Consulting understands this dilemma, thus fuels the minds behind 10PRO to create something that will truly show care, value, and expert guidance to those who needed it the most; This gives birth to 10PRO Consulting.
T&I News: Why did you start such a company and what value you are offering to your customers?
Mr. Denzil Alachia: It takes a lot of courage to start an immigration company in the UAE since it is an industry where competition raises up to the ceiling. However, due to the great demand and the ever-increasing need of future security from people of different walks of life, 10PRO Consulting has dedicated an enormous amount of time just to build the best team coming from different nations to serve the needs of each and every client that comes our way. The value that we offer does not come from the idea of building an empire, it comes from the earnest desire to make our clients' dreams come true. We believe that if we do this, success comes naturally.
T&I News: How is it different from other similar companies in Dubai?
Mr. Denzil Alachia: Our difference from others stems from the transparency and accountability of our company. We make sure that everyone in the team is well introduced to the public. By doing this, we are showing how we are responsible to the things that we say and do. If you take a quick search of 10PRO Consulting, we are virtually available to all social media platforms. Our campaign thrives more on our people not on the product that we sold because we are a firm believer of the core values of trust and integrity. We gain the trust of our clients by promoting the very people who will become their partners towards their tomorrow.
T&I News: How much time and money customers would require immigrating to another country? Which countries are in most demand?
Mr. Denzil Alachia: Canada remains the top destination for migration but in the recent years, the Europe segment such as Portugal, Poland and Hungary become increasingly popular. This is good news to many; they now have more options to look at which will provide them the same if not better benefits than that of Canada. What's more interesting is that their immigration dreams are now easier to achieve with the help of a faster and better technology system that streamline countries bureaucracy. Now, they can migrate to Europe countries as early as 3 months.
T&I News: What are the challenges you face in running such a company?
Mr. Denzil Alachia: There are no perfect organization nor business. Everyone will go through some tough challenges. However, 10PRO is not just a company, people belonged here is family, so we overcome issues together. Since we deal with government agencies, we have to be always on top of our toes in the ever changing rules and policies of every country. We see this though as a positive challenge for us to be more adept in serving our customers today and in the future.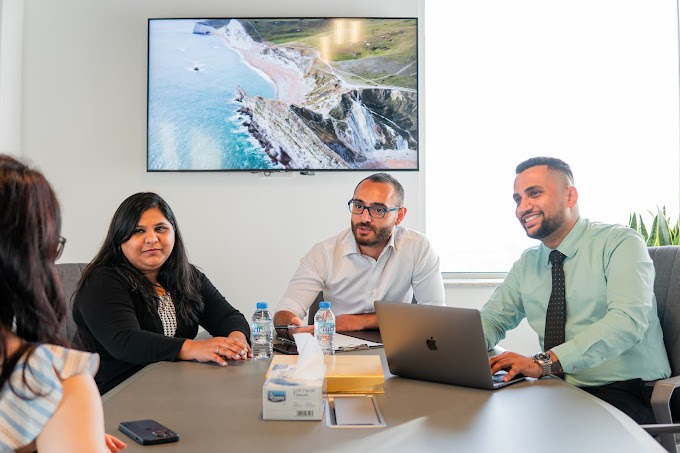 T&I News: Who are your ideal customers? And how can they connect to your firm?
Mr. Denzil Alachia: We cater and serve from a simple visit visa all the way to Ultra High Net Worth Individuals (UHNWI). Our versatile team members can guide you in all of your immigration inquiries, whether it be work permit, permanent residency, study visa and second citizenship and passport.
We can be reach through by visiting our Head Office located in Dubai, Media City:
Address: 2004, 20th Floor, Business Central Towers (Tower B), Dubai Media City. Dubai, United Arab Emirates.
By Phone: Call +971 4 33 800 72 or +971 54 584 8496.
By E-mail: consult@10-pro.com
T&I News: What are the goals of 10 pro as an organization? How big is your company size in terms of employees?
Mr. Denzil Alachia: 10PRO has a very simple objective, we live by this motto "Towards Tomorrow". The end goal is the smiles in the faces of our customers when they get their application approved. This is really what motivates us as a company. We started on 4 years ago. Year by year the team is increasing. At present, our numbers grew to 20+ total employees.