Vverse is a 3D studio creator platform that is as easy as drag and drop for any content creator looking to engage in digital media development, e-commerce and many more interactive activities. The platform provides metaverse experience and combines regular web 2.0 experience to enhance the storytelling experiences.
T&I News talks with the co-founder and CEO of vverse ahead of their platform full launch on 8 Feb 2023 at TMRW event held in Dubai.
Staff Reporter – T&I News
Well, good evening, Mr. Christopher. Thank you for joining T&I News, for our audience, please tell us about yourself and tell us what company that you are about to launch in coming days and share us your journey.

Christopher Quet – CEO and Co-Founder Vverse.co
All right, well, first of all, thanks for receiving me and thanks for this invitation of interview. Super honored. We are a startup. My name is Christopher. I'm a French entrepreneur, but I live here in Dubai since eight years now. I've been from my past in various fields, going from the industries to distribution to marketing. Most part of my job was to export, and I was traveling all over the place and exporting, developing business in over 60 countries. And one day I woke up and I had this tax form to fill up from France. And a friend told me that all the time I spent out of France, I could deduct it. So I asked Air France the statement, and I took 172 flights in the year. And that was my wake up call and that was the moment I decided that I need to move on now, I need to settle down. And I wanted to settle down abroad. So I chose Dubai. That was the place I wanted to be. This is a kind of short presentation of myself.
What we are launching? So the company is launched already. We opened the company officially earlier this year, but what we are fully launching next week at the TMRW conference on eight, nine and ten, is the public beta version of our Metaverse called Vverse, and we're super excited.

It's a project we've been working with a staff of 30. We're now 32. We've been working for nearly four years on this project. Now at the beginning, we didn't even know it was called Metaverse. We wanted to have this kind of 3D interaction for ecommerce. That's where it all started. And when COVID hit, we were almost ready to launch something and COVID saved us. Actually. We found out that we developed it in a way that was not really scalable in the future. So we had to redesign everything from scratch since. And we created a Metaverse as a platform that anybody can edit. They can edit on the fly, on the go themselves. And it's all dynamic, so it's fully scalable. So this is something we're very excited to launch next week.

Staff Reporter – T&I News
So how does this company Vverse works and primarily for whom this particular product is for?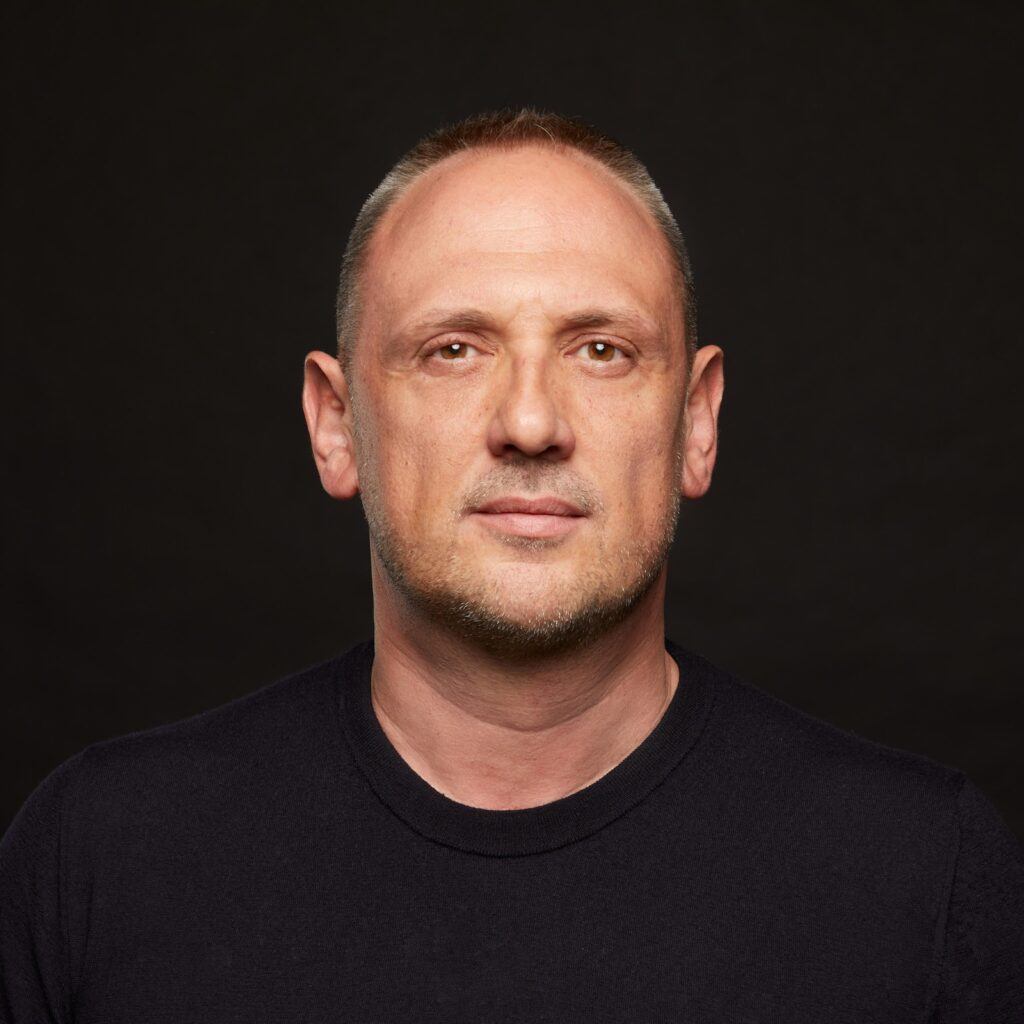 Christopher Quet – CEO and Co-Founder Vverse.co
All right, so how the company works, we'll find out next week as we launch. For the moment, we've been working just on fundraising and expenses on the team. So one thing we did completely different from our potential competitors is we did zero marketing. We spent everything in development. What we see from the competition today, they either go into a tokenomics and go through an ICO and produce beautiful website, some videos. We didn't do any of this. We went the hard way. We spent all the money we could personally into this project on the development.
The way we are is we want to bring real world use into the Metaverse. Going in some metaverse platforms today, the ones that are running it's kind of still early stage, it's still gimmicky and there's not much to do. So you log in, it can look cool, but after a few minutes you turn around in circles. So our key point was to bring real world use inside the metaverse, otherwise it doesn't make sense. Games are better experiences than the metaverse and if you don't have any use, then there's no real use case for the metaverse.

So we want to bring real world applications. So the whole platform we've built is very modular, think of it as WordPress but for the Metaverse, where anybody can open its own dimension, which is basically a 3D website, but he's on the metaverse and he can edit his content on the go. And then we've got modular tools because of our metaverse, we want it to be open for all. So users will have things to do because there's content and they can onboard it with us free because most of them of the other platforms are all about scarce city so the entry ticket is quite expensive. So brands, companies can get onboard. So we wanted a platform where anybody could come on board, create content, share and then brands can have access to extra modular tools for such ecommerce.
the whole platform we've built is very modular, think of it as WordPress but for the Metaverse

Christopher Quet – CEO and Co-Founder Vverse.co
We're also talking about NFTs but taht too as physical services, that are applicable in real world use. We've got communication tools where we're coming on board of where zoom is today. But with zoom, when you look at it, the application exploded with the COVID But brands and people need some storytelling.

We're discussing about storytelling earlier tonight and a zoom call is just on the black background. So for storytelling it's not much. Having your own dimension where you can zoom with videos but also avatars onboard early stage customers, users, suppliers or anyone from your ecosystem makes so much more sense. Storytelling, you can deploy them inside your own dimension and you can build your dimensions to fit to your brand or to your needs, whoever you are.

Staff Reporter – T&I News
So with this product, what is the tangible value that you can offer to your early users? What is the most tangible value that you think you can be offering to them?

Christopher Quet – CEO and Co-Founder Vverse.co
There is as many answers to that question as profiles of users. So what we wanted is really to touch every single one of them. So if we talk, for example, to the travel and tourism industry, they need a set of tools that users or ecommerce or other brands will not. So that's why the modular tools is super important. Users first of all, they can come on board and create their own content for free. We have a paid subscription model but the free one lets you open like three dimensions per users, and each dimension is up to 1000 m². So you've got quite a lot of space already for free. And you have great features. You can edit everything on the go. If you want to push it forward with Ecommerce and everything, then you will need indeed to pay a subscription model. But what we bring is the real world. Use Ecommerce, where you can edit your store, you can bring on board your inventory, your products, you can connect it to your existing Ecommerce platform, for instance. And the whole fact that the site's Metaverse is once again a website in 3D enables two things.

First, it enables an immersion. So everybody's talking about the immersion of the Metaverse, but it enables a new way to interact. So it opens new doors for customers, customer support, for instance. Or if you look at banks, digital banks that do not have an office, where they have basically a chat or a chatbot on a website, now, they could have potential people in the office as avatar, inside a virtual space or a virtual office, and they can interact and answer the questions to their customers. So that's one study case, ecommerce is pretty much the same. If you have a question about a product, rather than having the chatbot or sending them an email, you can go to the person in the store and go to the avatar that is the sales manager or sales assistant. And ask questions about whether the stock is there or do they have any other variants of the product or which is the best fit for them. And it also enables all the visitors of the website to see each other. Today, when you go on Amazon.com or on any Marketplace or any store online, you can see the reviews of the past purchase, but you do not see the people "live" interested in about the same projects or product as you.

So it enables people to interact about the product. You can create larger communities. People can interact to live discuss about the product or which ones they've experienced. It is as better as the word of mouth can go much, much quicker. And these applications reduces significantly the marketing expenses for companies.
To listen to the full interview check out the audio below
Podcast: Play in new window | Download